In the Spotlight
This week's spotlight has been taken by the LimoPlay Casino which is brought to us by OCR. The reviews look up as this technologically sound Bitcoin casino brings with it all kinds of colourful video slots. LimoPlay is alreadt preparing to create a multiplatform gaming content based on the 5 leading software developers. The game also decidedly seeks to reach new heights by making major improvements in 2016.LimoPlay Casino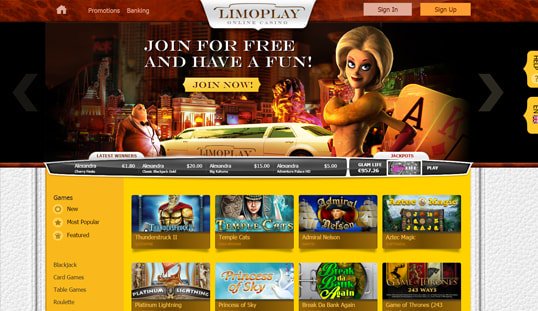 Kickass software
The primary selling point of the game is its kickass software. It is also its core strength. For the lucky ones who will join the website, they will get to experience video slots from Amatic, BetSoft, Endorphina, PocketDice, and SoftSwiss. Slot titles like Arising Phoenix, Rook's Revenge, Temple Cats, PocketDice, and Aztec Magic have been won over by these developers.
The casino management has noticed that the user accessibility is an important point to improve. They've done this for example by making the website available for the many HTML5 browsers for desktop and mobile users. You can enjoy this particular online casino on all the latest iPhones, iPads, and all Android devices. The widespread compatibility of LimoPlay lets players experience their favourite games anytime and anywhere they want.
Innovation
LimoPlay has shown itself to be very innovative when it comes to the various kinds of payment methods. Users now have a multiple amount of ways to pay, each of which is protected by SSL encryption. The newest method which has been added is paying through. This is very exciting for players because Bitcoin has become such a leading trend in recent months. LimoPlay is geared up to make the most of this trend.
Raving reviews
Coming to another of the game's attractions is that it is the first among FIAT and BTC casinos that puts on display the Guns N' Roses video slot from NetEnt that people have been waiting for with baited breaths. It is considered to be the "the online slot of 2016" and Guns N' Roses only adds another feather is to the already colourful hat of LimPlay. The sounds of the legendary American rock band will be brought to life along with a set of exciting features that will help players win big.
We also have a lot to look forward to as LimoPlay is waiting to showcase a special new game at the LAC 2016 conference in London. They also go as far to guarantee that the slot will feature 100% 3D visuals.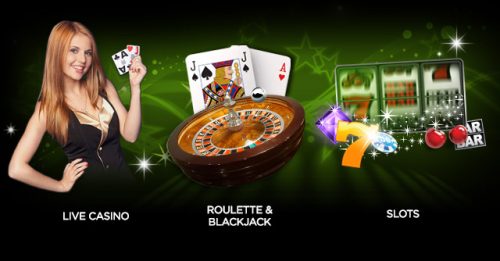 A lot to look forward to
The game will also put forward a brand new live casino platform that will be hosted by highly rated dealers. At the same time LimoPlay will move into Asian markets and introduce itself to new players who will appreciate this game which is the only Bitcoin and FIAT casino with the PocketDice game. So much fun has been packed into your new year already. So get going!